Press Releases
OKX and CoinRoutes Expand Partnership to Serve Institutional Users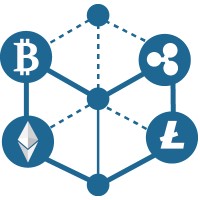 CoinRoutes
August 17, 2023
Nassau, The Bahamas, August 17, 2023 - OKX, a leading crypto exchange and Web3 technology company, and CoinRoutes, a leading provider of algorithmic trading strategies and execution management, today announced the expansion of their partnership to include a full range of API-enabled trading services to institutional clients. 
Institutional users with an OKX account can now trade on OKX through the CoinRoutes interface, which offers advanced trading algorithms, market data dashboards and a proprietary transaction cost analysis feature that measures trading performance. Order types include automated spread trading and multi-product trading in a single order.
OKX Global Chief Commercial Officer Lennix Lai said: "Our expanded integration with CoinRoutes, one of the largest crypto order execution management systems (OEMS) in the world, gives OKX institutional users a very powerful partner through which they can optimise trading strategies. Through this agreement, we've strategically expanded our broker landscape and enhanced the products, services and incentives available to users to further strengthen the trading experience." 
CoinRoutes' CEO and Co-founder Dave Weisberger said: "We are excited to announce our integration with OKX, one of the leading global cryptocurrency exchanges. This strategic alliance aligns with our mission of providing the most comprehensive and best performing digital asset trading solutions to our clients globally. By leveraging OKX's extensive liquidity and superior transparency, we'll continue to bolster our clients' trading strategies, amplifying their potential for superior execution. As we expand our global footprint, this is an important step for us, as it further underpins our commitment to innovation and efficient, data-driven trading solutions."
About OKX
OKX is a leading global crypto exchange and Web3 ecosystem. Trusted by more than 50 million global users, OKX is known for being the fastest and most reliable crypto trading app for traders everywhere.
As a top partner of English Premier League champions Manchester City FC, McLaren Formula 1, Olympian Scotty James, and F1 driver Daniel Ricciardo, OKX aims to supercharge the fan experience with new engagement opportunities. OKX is also the top partner of the Tribeca Festival as part of an initiative to bring more creators into web3. Beyond OKX's exchange, the OKX Wallet is the platform's latest offering for people looking to explore the world of NFTs and the metaverse while trading GameFi and DeFi tokens. OKX is committed to transparency and security and publishes its Proof of Reserves on a monthly basis. To learn more about OKX, download our app or visit: okx.com
About CoinRoutes
CoinRoutes is a best-in-class institutional grade crypto Execution Management System (EMS). With CoinRoutes you can achieve best execution by trading on over 65 major CEXs, DEXs and Liquidity Providers covering more than 3,000 assets (spot, perpetuals, futures) via a single API or our trading app. In a single order you can trade across DeFi and CeFi, using CEXs, DEXs and LPs. Our system allows you to choose counterparties instantly and allows you to diversify your counterparty risk. CoinRoutes' patented distributed architecture allows our clients to keep control over their digital wallets and keys. Our advanced algorithms, that include automated spread trading and multi-product trading in a single order, will achieve the lowest costs while minimizing market impact and filling orders faster to reduce slippage. Additionally, our built-in transaction cost analysis (TCA) will help you evaluate your trading performance across our five benchmarks, including our proprietary Cost Calculator. CoinRoutes was founded in 2017 from the ground up to handle the unique market structure of crypto assets by ex-Two Sigma, ITG and Lava executives. 
To learn more about CoinRoutes, visit: coinroutes.com