Press Releases
CoinRoutes integrates with Wintermute, one of the largest liquidity providers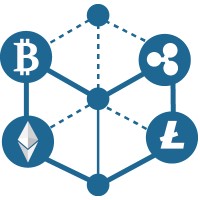 CoinRoutes
August 16, 2023
Wintermute, one of the largest liquidity providers and algorithmic trading firms in digital assets, has announced an integration with CoinRoutes, a leading provider of institutional digital asset trading technology and one of the industry's original algorithmic trading platforms.
This integration will allow CoinRoutes customers to benefit from greater choice and flexibility in terms of the liquidity providers they can access through the platform and unlock access to even deeper crypto liquidity for hundreds of digital assets provided by Wintermute.
Wintermute is registered under the AML-CFT regime for crypto companies from the FCA and is connected to a large number of venues across the industry. Its advanced proprietary connectivity infrastructure allows Wintermute to source liquidity for a wider variety of assets and provide efficient markets on demand. The newly patented CoinRoutes trading platform offers a unique combination of advanced features designed to optimize cryptocurrency trading. The platform's core innovation lies in its distributed smart order routing system, which enables traders to navigate multiple liquidity pools seamlessly.
"The integration with CoinRoutes highlights our commitment to providing our counterparties with innovative liquidity solutions tailored to their specific needs. Our deep liquidity, combined with CoinRoutes smart order routing will help market participants achieve a higher quality of trading and more efficient execution," said Marina Gurevich, COO of Wintermute.
"We are pleased to integrate with the industry's leading liquidity providers, to improve our clients' seamless access across all market participants. Wintermute has demonstrated deep expertise in the digital asset ecosystem and that it can provide the liquidity that will help our clients achieve best execution. CoinRoutes is committed to helping market participants navigate the complexities of the cryptocurrency market by integrating with liquidity providers, as well as centralized and decentralized exchanges", said Ian Weisberger, CTO and co-founder of CoinRoutes.